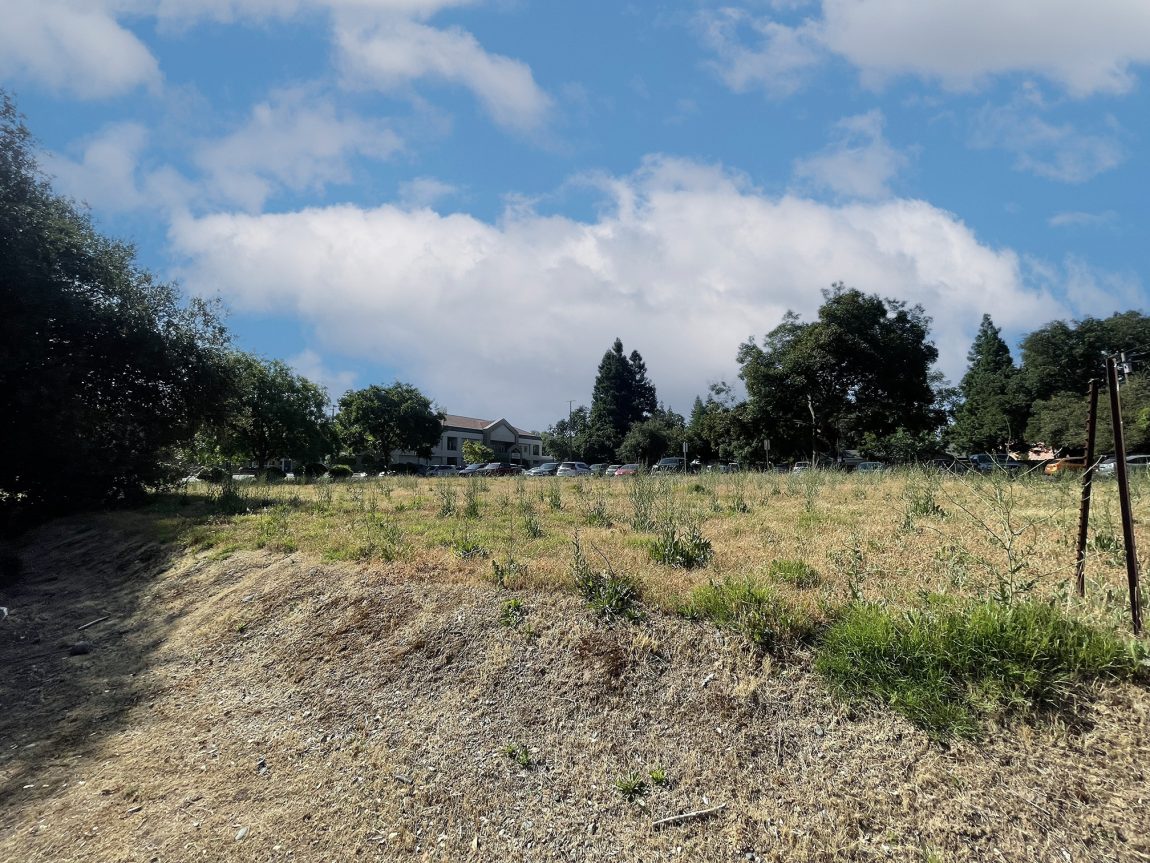 8646 Greenback Lane is a parcel of land located along Greenback Lane between Kenneth Ave and Illinois Ave in Orangevale, California. The project is approximately ± 1.17 acres and sits adjacent to the California Family Fitness building, 8680 Greenback. The land is located within the Special Planning Area per the Greenback Lane; in order to promote the development of Greenback Lane in a manner that is compatible in a spatial and aesthetic sense with the character of the community, the City established special design standards for development along this road. Zoning allows for a wide range of office professionals.
The Property offers exceptional visibility and access for Sacramento, Folsom, and Citrus Heights commuters. The Subject Property enjoys close proximity to many shopping, retail and restaurant centers, including the Sunrise Mall, which is less than two miles away.
The pad sits in front of the California Family Fitness entrance, with great visibility along Greenback Lane. The pad is delivered with all offsites complete including curb, sidewalk, gutter, and parking lot. This parcel includes an abundance of parking with ± 75 reciprocal stalls.
Listing Agents